Recreational Short Courses Guide for Term 4 is now available online!
01 Sep 2022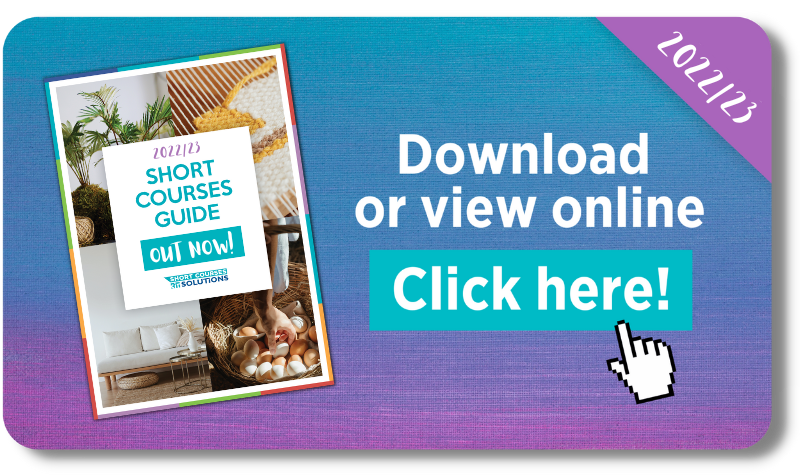 Are you ready to kickstart your hobby this spring?
Check out our newest Recreational Short Courses Guide for 2022/23!
Term 4 is packed with plenty of brand new short courses and the best of your old favourites, perfect for getting busy throughout spring and summer. We have plenty of vibrant, diverse and practical courses coming up soon.
From creative craft and design skills, through to hands-on home improvement skills courses or lessons on history, there's something for everyone. No matter what your interests (or how niche they may be!) you can try your hand at a new skill or revive a hobby that's had some time on the shelf.
Check out our courses, with plenty of options under "Creative Arts and Crafts", "Food and Wine", "Home Garden, Garage", "Lifestyle and Fitness", "Languages and Writing", "Self Improvement and Personal Finance" or "Technology and Social Media". Build confidence as you gain new skills alongside like-minded lifelong learners! Learn new skills while having fun, bring your friends and family along.
Don't wait, jump in and get your hands and mind working.
Available for download or to view online, browse through our upcoming Recreational Short Courses anytime on any device!
Ready to enrol? Simply click on the title of your chosen course in the Short Courses Guide to be taken to our website!
You can also browse our newest recreational courses on our website now and sign up today.
Have questions? Feel free to contact us at cit.solutions@cit.edu.au or call +61 2 6207 4441 for suggestions or assistance.