Solid backing in backgrounding.
Participants learn how to undertake all aspects of personnel vetting and align new skills to their legislative context, including the Protective Security Policy Framework. By understanding why particular responsibilities are important, learners will be able to conceptualise and execute best practice in all situations.
Interested in our other investigations (certificate IV) offerings?
---
---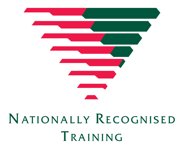 Course Information
Learning Outcomes
Identify legal and ethical issues relevant to government policy.
Contribute to the management of risk in relation to personnel.
Interpret, analyse, verify and evaluate data presented during the suitability assessment process.
Provide analytical and factually based reports.
Conduct vetting interviews.
Who should take this course
Sponsorship from a government agency or approved independent vetting provider is mandatory. Assessment is contingent on access to specific work practices, so as to demonstrate the particular competencies required. Participants should hold a current government security clearance.
RPL available
Delivered via blended learning
View Course Details
How is it delivered?
Blended (facilitated training sessions and Self Online Learning) and Recognition of Prior Learning.
What participation is required?
The course consists of a pre-course assessment, and 10 facilitated training sessions
What is the cost?
$4,595.00
What are the units of competency?

View details

BSBWHS301 Maintain workplace safety
PSPETH002 Uphold and support the values and principles of public service
PSPGEN023 Deliver and monitor service to clients
PSPGEN029 Value diversity
PSPGEN032 Deal with conflict
PSPGEN033 Use advanced workplace communication strategies
PSPGEN034 Compose complex workplace documents
PSPLEG002 Encourage compliance with legislation in the public sector
PSPREG012 Gather information through interviews
PSPREG016 Conduct data analysis
PSPSEC006 Implement security risk treatments
PSPSEC008 Conduct personnel security assessments
PSPSEC009 Handle sensitive information
PSPSEC010 Provide government security briefings

How is the course assessed?

View details

Pre-course assignment, vetting file scenarios, short-answer assessment tasks, third-party reports.
Can this course be customised for my team?
Yes! Contact our Learner Experience team via our Contact Us page or email citsol@cit.edu.au to discuss what you need.
Group Booking Enquiry