Does your job require you to conduct investigations?
Gain the mandatory qualification that meets the industry regulation standards required to become a regulatory compliance investigator.*
The PSP40416 Certificate IV in Government Investigations (Regulatory Compliance) is designed for staff working in a regulatory compliance role whether in the government or private sector as an employee or subcontractor. This program will not only develop your technical/operational skills, but importantly, develop your understanding of the Regulatory Compliance Framework. By the end of the program, you will have the knowledge and skills that will ensure your confidence and knowledge to conduct investigations and manage 'non-compliance' matters in a legally sound manner which will support organisation and businesses goals and objectives.
The program takes a four phased approach to learning and each phase builds on the previous. It's designed to develop and offer you a more rounded and holistic view and skill set in the field of Regulatory Compliance.
Secure your career with the right qualification, learn more about this program and enquire today.
*Regulatory compliance applies to all organisations and businesses in relation to adherence to laws, regulations, guidelines and specifications relevant to its business to meet specific requirements. Violations of regulatory compliance regulations may result in fines, and or prosecution.
Interested in our other investigations (certificate IV) offerings?
---
---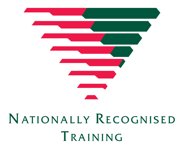 Course Information
Learning Outcomes
Plan, initiate and conduct an investigation
Interpreting legislation
Understand regulatory compliance frameworks
Assess compliance activities
Undertake inspections and monitoring
Receive and validate data
Identify and treat risk
Advanced communication strategies
Who should take this course
You must be employed in or engaged with legislative/ regulatory compliance/ enforcement or local investigations. Unsure whether this course is for you? Contact us to find out more.
RPL available
Delivered via blended learning
View Course Details
How is it delivered?
Facilitated Online Sessions and Self Online Learning
What participation is required?
This program consists of 7 facilitated training sessions. Approximately 3-5 hours of study time per week (in addition to 7 facilitated training sessions)
What is the cost?
$4,400.00
What are the units of competency?

View details

A total of 15 units of competency are required for this qualification.

BSBWHS201 Contribute to health and safety of self and others
PSPETH002 Uphold the support the values and principles of public service
PSPGEN023 Deliver and monitor service to clients
PSPGEN032 Deal with conflict
PSPINV001 Plan and Initiate an investigation
PSPINV002 Conduct an investigation
PSPINV003 Finalise an investigation
PSPREG003 Apply regulatory powers
PSPREG004 Promote client compliance
PSPREG005 Assess Compliance
PSPREG008 Act on non-compliance
PSPREG012 Gather information through interviews
PSPREG013 Undertake inspections and monitoring
PSPREG015 Receive and validate data
PSPREV002 Undertake legislative decision making
Can this course be customised for my team?
Yes! Contact our Learner Experience team via our Contact Us page or email citsol@cit.edu.au to discuss what you need.
Group Booking Enquiry