Ask the right questions, prepare the best answers
Our PSP40416 Certificate IV in Government Investigations encompasses two specialist streams, offering generic skills that suit both administrative and criminal investigation roles. It offers vital communication and interviewing skills while stepping inside practical responsibilities such as initiating, planning, conducting and completing investigations. It is particularly valuable to those who wish to develop the skills required to conduct an investigation using appropriate processes in accordance with procedural fairness and legislative requirements.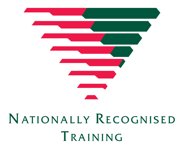 Course Information
Learning Outcomes
Understanding the role of investigators in your organisation, from both policy and legislative perspectives.
The ability to initiate, plan and progress an investigation.
Skills to obtain statements, write investigation reports and give evidence.
Knowing the methodologies required to conduct an inquiry, including investigation plans and an evidence matrix.
Who should take this course
Part of the assessment requirements for this qualification are derived from workplace evidence of your demonstrated knowledge and skills in the workplace. Therefore you must be working in a relevant government or private sector organisation in order to enrol in this course.
RPL available
Delivered via blended learning
View Course Details
How is it delivered?
Blended (Facilitated Sessions and Self-Paced Online Learning).
What participation is required?
The program is delivered in two blocks, over nine days, through blended learning.
What is the cost?
$4,500.00
What are the units of competency?

View details

Core units

PSPETH002 Uphold and support the values and principles of public service
PSPINV001 Plan and initiate an investigation
PSPINV002 Conduct an investigation
PSPINV003 Finalise an investigation
PSPREG003 Apply regulatory powers
PSPREG012 Gather information through interviews

---

Electives

BSBWHS201 Contribute to health and safety of self and others (Group A)
PSPREG008 Act on Non-Compliance (Group B)
PSPGEN029 Value diversity (Group C)
PSPGEN033 Use advanced workplace communication strategies
PSPREG006 Produce Formal Record of Interview
PSPCRT007 Compile and use official notes
PSPLEG002 Encourage compliance with legislation in the public sector
PSPREG010 Prepare a brief of evidence
PSPREG011 Give evidence

How is the course assessed?

View details

Conduct records of interviews, plan and write investigations reports and obtain third party reports.
Can this course be customised for my team?
Yes! Contact our Learner Experience team via our Contact Us page or email citsol@cit.edu.au to discuss what you need.
Group Booking Enquiry
Interested in our other investigations offerings?
---
---