National Reconciliation Week 2022: CIT Solutions' team supporting Aboriginal and Torres Strait Islander Peoples learning in Indigenous programs
27 May 2022
At its heart, Reconciliation is about building, strengthening and maintaining relationships between Aboriginal and Torres Strait Islander peoples and non-indigenous people in Australia. As an ongoing journey, reconciliation is for working towards meaningful change and opportunities for the benefit of all people living in Australia.
This year's theme for National Reconciliation Week is "Be Brave. Make Change." In 2022, we're encouraged to Be Brave and tackle the unfinished business of reconciliation, so that we can Make Change for the benefit of everyone living in Australia.
In the spirit of National Reconciliation Week, the lead up to Reconciliation Day has been a time this year to reflect on the importance of Reconciliation and what it means for CIT Solutions and our staff.
We firmly believe in the positive impact that Indigenous programs can offer Aboriginal and Torres Strait Islander Peoples. We foster an understanding and culturally accepting learning environment. Learners receive mentoring and support throughout their training to ensure their growth in their careers and success in their programs. This includes partnership with Services Australia to offer the Indigenous Apprenticeship Programs (IAP) in the public service, and the Indigenous Australian Government Development Program (IAGDP) through the Department of Education, Skills and Employment. First Nations learners throughout Australia collaborate with highly experienced facilitators to develop workplace skills in a range of Government qualifications.
Some key members of our wider IAP and IAGDP team shared thoughts on what Reconciliation means to them, and their experience working together with students across a range of Indigenous programs.
Benice Richmond, IAP & IAGDP Program Delivery Manager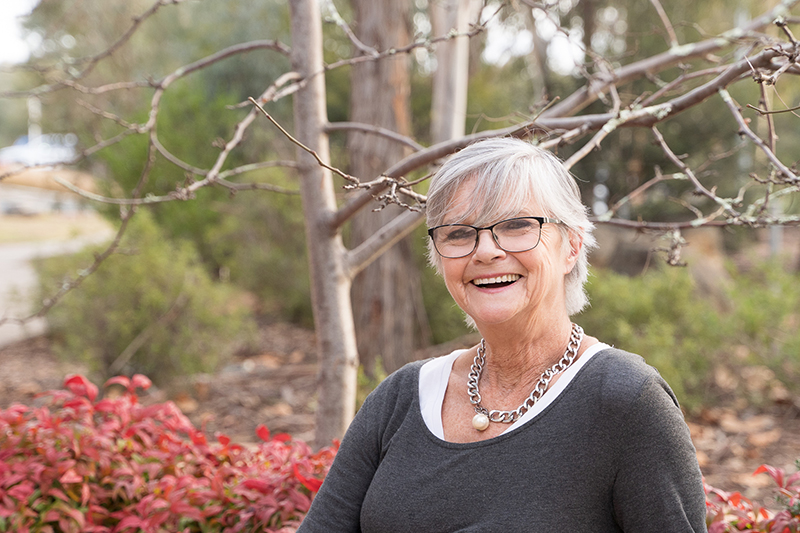 With more than a decade working on indigenous programs, Benice is our experienced Program Delivery Manager for IAP and IAGDP. She is passionate about working closely with First Nations students and facilitators.
"I have worked with our First Nations peoples for the last 10 years on a number of programs that CIT Solutions were privileged to work on. I get much fulfilment working alongside the learners and watching them achieve on an academic and at times a personal level.
It gave me much joy hear about others who have progressed their career by leaps and bounds after completing their program with us and to see one of the learners who completed the Certificate IV in Government through the APSC Indigenous Program become a CIT Board Member.
It just goes to show that, after gaining a great deal of confidence and self-respect in completing their qualification, when the proverbial career changing doors open, they jump through. I sincerely hope that amongst our past and current learners that some will become future leaders in whatever field they choose."
Luke Styche, Learner Support Specialist (IAP)
Luke joined CIT Solutions in the early days of offering the Indigenous Apprenticeship Program (IAP). He has since been a leading Learner Support specialist, helping First Nations students based in Canberra through their studies. As a First Nations person himself, Luke speaks about what Reconciliation means to him and the benefits of IAP.
"What does reconciliation mean to me? Well, it is a very interesting topic as the restoration of friendly relationships is an incredibly complex issue in Australia between Aboriginal and non-indigenous Australians. Whilst we are on the right path, there is still a way to go. I feel we will get there, as the small yet significant changes that have been progressing over the last few decades are steps in the right direction."
"The Indigenous Apprenticeships Program (IAP) in its current format and delivered by CIT Solutions is, I think a fantastic program to assist in that change and has been only growing and achieving more positive outcomes since its inception. I am glad to be a part of the Learner Support Team with Robyn, working directly on the design, contextualisation, and development of the IAP as well as working with the learners on each program as they come through the ranks in the APS.
I think the IAP is an important and beneficial stepping stone for Aboriginal and Torres Strait Islander peoples who are looking to improve their career in the APS, or for whatever the reasoning behind the application may be."
Robyn Watson, 2021 ACT VET Trainer of the Year Award Finalist, VET Practitioner and Learner Support Specialist
Robyn Watson has worked as a Learner Support Specialist with CIT Solutions for several years, and currently works as a key member of our team supporting learners in Melbourne/Naarm. She has supported several award-winning students from our IAP programs, where she offered ongoing mentoring throughout their training. Robyn extends her acknowledgement to our hardworking team of facilitators on our Indigenous programs:
"I would like to acknowledge our IAP and IAGDP facilitators for doing everything they do to the best of their ability and beyond to ensure the success of all participants in these programs."
Her students have plenty of positive feedback about their experience studying the IAP with Robyn, and our other specialised trainers.
"Thank you, Robyn for your guidance and your teaching! I had a great time learning new skills and techniques which I will utilize at my workplace. I had fun during the training sessions and meeting the other IAP apprentice was awesome, I am over the moon in completing the IAP assignment, I had an exciting journey with the CIT Team and I will continue my APS journey to better myself and my community."
"From the bottom of my heart, I wanted to thank you all for being such a consistent support system for me. I couldn't imagine doing any of this without the likes of Robyn, Tony, Darryl and Sarah. Thank you all so much for being my support network away from my support network! Throughout this pandemic, I could imagine from your standpoint that it would be very challenging to host classes and offer support – I want to commend your special team on somehow, some way, finding a way to reach out to us IAP participants and help change our lives! THANK YOU! A massive shout-out in particular to the amazing Robyn Watson and Darryl Rae – you guys have really made an impact on me and I would like to say Waddamooli, Yoondah Bimbi – Thank you & Farewell, you're deadly."
"Thank you!! This journey has been a memorable one without a doubt. I would also like to thank CIT solutions team and yourself (Luke) for the ongoing continuous support and guidance over the past 10 months. It has been a pleasure working with the CIT solutions team and yourself (Luke)."
Feel free to contact our team if you have any questions or enquiries about our Indigenous programs:
Call: +61 2 6207 4444
Email: citsol@cit.edu.au
CIT Solutions acknowledges the ancestral lands of the Ngunnawal people of the Canberra region where we live, work, and learn. We pay our respect to elders both past and present, the First Australians and Traditional Custodians of the Country, whose cultures are among the oldest living in human history, and we extend our recognition to their descendants.