Catherine Ng represents CIT and CIT Solutions at the 2022 International Technical and Professional Education and Training (TPET) Conference
08 Jul 2022
Recently our General Manager Catherine Ng represented CIT Solutions and Canberra Institute of Technology at Singapore's International Technical and Professional Education and Training (TPET) Conference in 2022.
Responding to this year's conference theme of "Pivoting TPET for a Sustainable Future: Potential, Possibilities and Partnerships", Catherine presented her in-depth talk "Transforming the Australian Vocational Education and Training (VET) Sector for the 21st Century: What Now and What Next".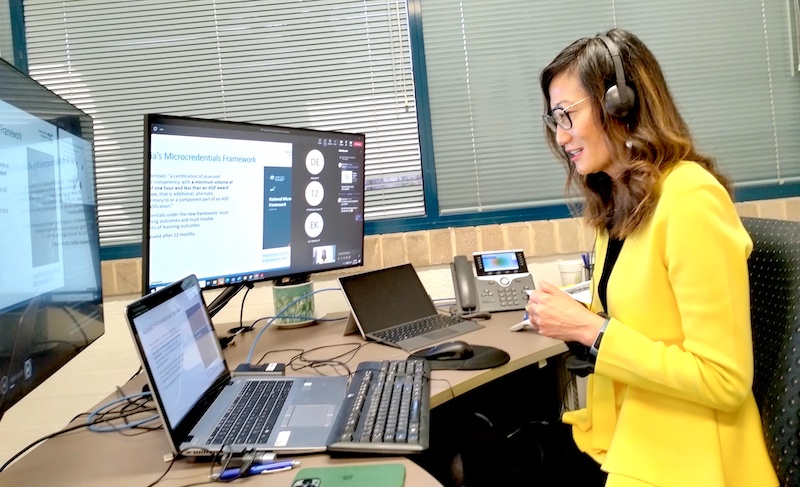 Using her extensive experience across Australia's VET and TAFE sectors, Catherine commented on the challenge of skill shortage and opportunities available, particularly in the Technicians & Trade occupation areas (Electricians, Carpenters, Chefs and Fitters). She also highlighted the shifting of labour market trends, including the fastest-growing 'digital technologies and electronic skill cluster' due to the impact of COVID-19. The need for workforce development has seen the rise of micro-credentialing and upskilling through professional learning or vocational qualifications.
Locally, Catherine discussed a number of initiatives taken by CIT and CIT Solutions to address skills in demand in Australia. They include recognised partnerships with the Australian Government for Indigenous Apprenticeship Programs, and NeoEn by establishing a Renewables Centre of Excellence and facilitating the Global Wind Organisation training to bridge training gaps in the market.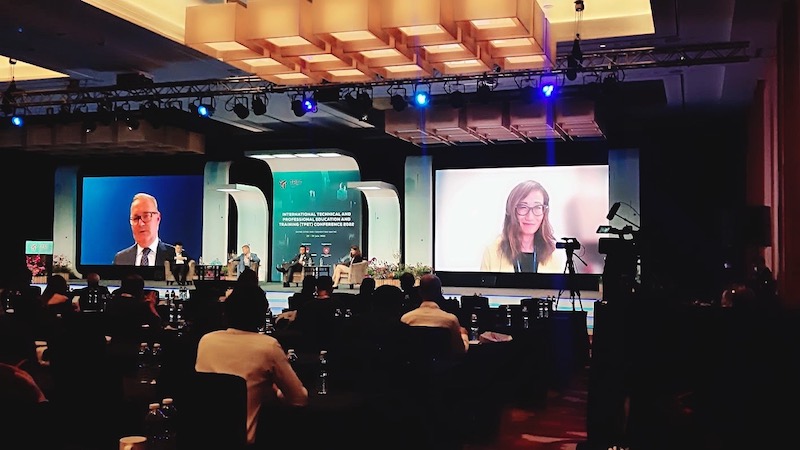 With a focus on the Australian higher education landscape and CIT as Canberra's local TAFE, Catherine acknowledged room for exponential growth moving forward. From 'Learning to Work' to 'Working to Learn', registered training organisations in Australia are preparing to accommodate this shifting mindset. Going digital has allowed flexibility and opened up more learning opportunities beyond classroom training.
While she could not attend this 2-day industry event in person at Singapore's Marina Bay Sands Convention Centre, Catherine presented her talk over a live stream.
Congratulations, Catherine!
If you're looking for agile training solutions for your team, contact us today to discuss training needs analysis opportunities and other expert training and development services.