6 tips to harness your creative potential
07 Mar 2018
With every new day, we do our best to balance our busy schedules with creativity to ensure we get our mojo flowing. By staying inspired, passionate and dedicated to our craft, we are able to achieve maximum output in the most innovative way possible.
So, why is creativity so vital?
Not only does creativity make life infinitely more interesting and fulfilling, but it allows us to remain open-minded to opportunities, experiences, people and positivity.
Did you know, according to George Land's Creativity Test we are all born creative; we just tend to lose our flair as we grow older if it's not nurtured.
What exactly is creativity?
It is the use of imagination and bringing something new into being. Creativity requires great passion, commitment and valour to reveal the hidden or untouched ideas of life.
Contrary to popular belief, generating creativity is actually really hard work. Especially for those who believe they have lost their creative flair. Creativity can be physically and emotionally draining, time-consuming and can often have unpredictable outcomes.
Not only is being creative hard work, it also takes serious courage to express yourself.
"Creativity takes courage".
Henri Matisse knew what he was talking about. The revolutionary French artist helped (along with Pablo Picasso) to define and radicalise early modern contemporary visual art throughout the early part of the 20th century. He is known best for his use of colour and fluid and original draughtsmanship.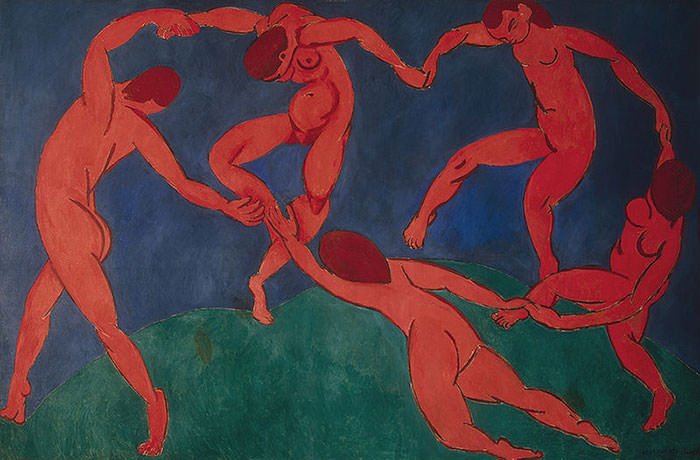 Henri Matisse's most famous work La Danse is considered a key point in the development of modern painting and remains hugely influential.
Fundamentally, creative people are considered to exhibit a certain set of characteristics and are commonly very; courageous, impulsive, independent and innovative.
Regardless of whether you consider yourself a creative person or not, and whether you are a writer or painter, an accountant or an IT programmer, we can all express our own idea of 'creativeness' in unorthodox ways unique to our circumstances.
To help you on your way to channelling your own creative energy, we've included 6 tips to get you started:
Stay inspired. Constantly seek out opportunities that encourage learning.
Break the rules. Start thinking outside the box.
Confidence in your ability. Define your strengths and use them to your advantage.
Take breaks. Concentrate on idea generation for 20 minutes then take a break.
Collaborate. Bounce your ideas off someone you trust.
Allow time. Give yourself enough time to think and create.
We have a creative mantra at CIT Solutions that we use to help us maintain our optimal creativity levels:
Collaborate. Create. Innovate
Are you ready to unleash your creativity? Try one of our short courses in arts and creative, personal and work skills, home, garden and garage, language and writing, food, health and recreation.