Plan the future
The PSP50616 Diploma of Procurement and Contracting is designed to support and enhance participant's skills as Procurement and Contract Managers. Linking critical management skills to legal, contractual and ethical duties that influence and inform responsibilities, it provides a sound basis on which to build contract management capability.
Attending fortnightly, learners will follow the contract cycle from conception to finalisation and reviews, developing vital skill sets including an understanding of the contract law framework, the ability to establish contract performance and reporting measures, as well as managing contract deliverables and enforcing contract rights.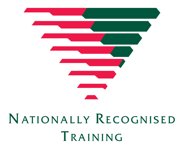 Course Information
Learning Outcomes
Design contract outcomes during the procurement planning phase.
Develop stakeholder engagement and management strategies, including contract reporting and communication plans.
Develop transition in and out strategies.
Develop risk management and monitoring strategies.
Develop and review contracts including schedules, service-level agreements and monitoring tools.
Develop contract management plans.
Monitor contractor performance, plan for acceptance testing and identify enforcement options.
Finalise a contract and undertake contract performance reviews.
Who should take this course
Participants must be currently working in or contracted to the public sector in a relevant role.
The capacity to work independently, in a self-directed fashion
Existing knowledge of procurement and contracting, including units from the Certificate IV (Procurement Contracting) or equivalent experience.
Access to the specific work practices and appropriate level of work-based projects required to demonstrate competency in the units undertaken.
If you are unsure that you meet the entry requirements, please contact us so that an experienced facilitator can discuss the relevance of your experience in either the public or private sectors.
RPL available
Delivered via blended learning
View Course Details
How is it delivered?
Blended (Facilitated Sessions and Self Online Learning) and Recognition of Prior Learning
What participation is required?
Attend 10 facilitated training sessions delivered fortnightly and complete a work-based project. Some assessments are completed within facilitated sessions. Consequently, attendance at all sessions is essential. There may be a small requirement for reading and workplace research prior to some sessions.
What is the cost?
$5,495.00
What are the units of competency?

View details

PSPETH003 Promote the values and ethos of public service
PSPGEN046 Undertake research and analysis
PSPGEN077 Apply public sector financial policies and processes
PSPGEN054 Use complex workplace communication strategies
PSPLEG003 Promote compliance with legislation in the public sector
BSBPMG522 Undertake Project work
PSPPCM008 Manage contract performance
PSPPCM009 Finalise contracts
PSPPCM010 Manage procurement risk
PSPPCM011 Plan to manage a contract
PSPPCM012 Plan for procurement outcomes
PSPPCM013 Make procurement decisions
PSPGEN049 Undertake negotiations

How is the course assessed?

View details

Short answer questions, group activities, case study analysis, develop a contract management plan, develop a negotiation plan, third party reports, assessment interview.
Can this course be customised for my team?
Yes! Contact our Learner Experience team via our Contact Us page or email citsol@cit.edu.au to discuss what you need.
Group Booking Enquiry