Want career acceleration, networking and leadership opportunities? We've got you covered
This redeveloped program has been designed to build on the existing public sector knowledge and experience of learners and to assist them in the development of the skills required to progress into management. It aims to increase career prospects by providing a wide body of knowledge, ranging from an understanding of the strategic framework for government to writing specialist communications such as business cases and Question Time briefs.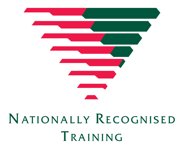 Course Information
Learning Outcomes
Understanding the strategic framework for government and the governance framework for your agency.
Understand and applying legislation relevant to managing a team; and legislation that governs your day to day activity.
Identifying strategies for managing change as a leader and dealing with conflict.
Developing your career through identifying opportunities and resources.
Developing research, analysis and communication skills critical to managing people and functions.
Focusing your writing and communication skills for specific context and purposes.
Strengthening negotiation and presentation skills.
Accessing networking opportunities, as participants liaise with learners from different agencies and professional backgrounds.
Who should take this course
You must be working (or contracted to work) in a relevant public sector agency to enrol in this course. Assessment is contingent on access to specific work practices so as to demonstrate the particular competencies required.
RPL available
Delivered via blended learning
View Course Details
How is it delivered?
Blended (Facilitated Sessions and Self Online Learning) and Recognition of Prior Learning
What participation is required?
There are ten (10) facilitated training sessions and two (2) assessment workshop days. The program is made up of several components including online learning and assessment modules, facilitated training sessions and group based interactive activities. There may be a requirement for some reading prior to attending the facilitated sessions. In many instances, assessments are started and completed in session. Consequently, attendance at all sessions is essential.
What is the cost?
$5,495.00
What are the units of competency?

View details

BSBPEF502 Develop and use emotional intelligence
BSBWHS311 Assist with maintaining workplace safety
BSBWRT411 Write complex documents
PSPGEN091 Develop client services
PSPGEN095 Facilitate change
PSPGEN099 Undertake negotiations
PSPGEN100 Manage conflict
PSPGEN101 Use complex workplace communication strategies
PSPGEN115 Uphold and support inclusive workplace practices
PSPETH008 Promote the values and ethos of public service
PSPLEG007 Promote compliance with legislation in the public sector

How is the course assessed?

View details

Quizzes, Discussion board questions, case study analysis, short answer questions, assessment interview, third-party report.
Can this course be customised for my team?
Yes! Contact our Learner Experience team via our Contact Us page or email citsol@cit.edu.au to discuss what you need.
Group Booking Enquiry