Solid foundation, bright future
This diverse program will assist learners in developing the core skills necessary for all public servants. The program focuses on how Government functions, the impact of legislation and policy on work priorities and the values that guide behavior in the workplace.
Learners will develop practical skills such as writing for government, communicating effectively and the basics of workplace planning. Learners will also come to understand their own development needs how to use conflict resolution in the workplace and will engage with team-based assessment approaches in order to build confidence in their workplace capabilities.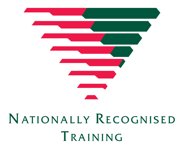 Course Information
Learning Outcomes
Understand your contribution to the public service
Work with diversity and build strong work relationships
Comply with relevant legislation and policies
Promote a healthy and safe work environment
Develop strong communications skills to write effectively, participate well in meetings and present to others
Behave professionally and manage diverse workplace demands
Develop solutions to challenging problems and contribute to decision making
Identify your strengths in order to develop your career focus
Develop the skills to engage effectively with internal and external stakeholders
Who should take this course
You must be working (or contracted to work) in a relevant public sector agency to enrol in this course.
RPL available
Delivered via blended learning
View Course Details
How is it delivered?
Blended (Facilitated Sessions and Self Online Learning) and Recognition of Prior Learning
What participation is required?
There are nine(9) facilitated training sessions and three (3) assessment workshop days. The program is made up of several components including online learning and assessment modules, facilitated training sessions and group based interactive activities. There may be a requirement for some reading prior to attending the facilitated sessions. In many instances, assessments are started and completed in session. Consequently, attendance at all sessions is essential.
What is the cost?
$4,400.00
What are the units of competency?

View details

BSBCRT201 Develop and apply thinking and problem solving skills
BSBPMG430 Undertake project work
BSBWHS311 Assist with maintaining workplace safety
PSPGEN086 Undertake career planning
PSPGEN090 Engage with stakeholders
PSPGEN098 Deal with conflict
PSPGEN111 Apply government processes
PSPGEN114 Work effectively with diversity and inclusion
PSPGEN140 Use advanced workplace communication strategies
PSPGEN141 Compose complex workplace documents
PSPGEN148 Develop internal and external networks
PSPETH006 Uphold the values and principles of public service
PSPLEG006 Encourage compliance with legislation in the public sector
PSPPCY014 Support policy implementation
PSPPCY015 Implement e-correspondence policies.

How is the course assessed?

View details

Assessment is contingent on access to specific work practices so as to demonstrate the particular competencies required.
Can this course be customised for my team?
Yes! Contact our Learner Experience team via our Contact Us page or email citsol@cit.edu.au to discuss what you need.
Group Booking Enquiry