Take that next step in your procurement and contracting career
This PSP60616 Advanced Diploma of Procurement and Contracting is designed for senior procurement managers who are looking to take the next step in their career. The program will support learners to hone their strategic coordination, negotiation and management skills, and give them the ability to administer complex, high-level, high-risk bidding and contracting projects.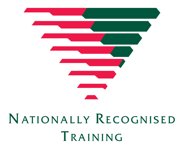 Course Information
Learning Outcomes
Build and implement ethical management strategies for high-value procurement in a government environment
Design and implement whole-of-agency and programme compliance strategies for policy and legislative imperatives influencing procurement activities
Analyse current procurement profiles including purchasing activities, strategic imperatives and the development of procurement plans
Analyse market and supply chain issues including spend profile, supply positioning and key risks at agency and program levels
Develop complex monitoring and reporting strategies for strategic procurement
Complete complex negotiation activities including development and application of negotiation strategies
Conduct analysis of organisational procurement profile, spend profile and procurement capability
Identify opportunities for procurement coordination and consolidation at organisational and whole-of-government level
Analyse risk profiles and develop strategies for procurement activities based on risk and cost elements
Review, analyse and provide advice on legal and accountability issues for the strategic procurement projects
Who should take this course
Participants must be currently working in or contracted to the public sector in a relevant procurement and contracting role.
Be able to work independently and be self-directed .
Have knowledge of procurement and contracting, hold units from the PSP50616 Diploma of Procurement Contracting, or have equivalent experience.
Access to the specific work practices and appropriate level of work-based projects required to demonstrate competency in the units undertaken.
If you are unsure that you meet the entry requirements, please contact us so that the Procurement and Contracting Convenor can discuss the relevance of your experience in either the public or private sectors.
RPL available
Delivered via blended learning
View Course Details
How is it delivered?
Blended (Facilitated Sessions and Self-Paced Online Learning) and Recognition of Prior Learning
What participation is required?
Attend 10 facilitated training sessions delivered fortnightly and complete a work-based project. Some assessments are completed within facilitated sessions. Consequently, attendance at all sessions is essential. There will be a small requirement for reading and workplace research prior to some sessions.
What is the cost?
$5,600.00
What are the units of competency?

View details

Core units (9)

PSPETH004 Maintain and enhance confidence in public service
PSPGEN067 Establish and maintain strategic networks
PSPLEG004 Manage compliance with legislation in the public sector
PSPMGT006 Develop a business case
PSPMGT007 Manage risk
PSPPCM020 Plan for strategic procurement
PSPPCM021 Coordinate strategic procurement
PSPPCM022 Negotiate strategic procurement
PSPPCM023 Manage strategic contracts

Electives (6)

PSPGEN066 Apply government systems
PSPMGT008 Formulate business strategies
PSPMGT011 Develop partnering arrangements
PSPPCM024 Manage fundamental aspects of a supply chain
PSPPCY010 Manage policy implementation
PSPMGT013 Provide strategic direction

How is the course assessed?

View details

To be assessed as competent in the PSP60616 Advanced Diploma of Procurement and Contracting you will need to demonstrate that you can apply your learning to the standard expected in the workplace.

Each of the units of competency within the qualification have performance criteria that guide how you will be assessed. These performance criteria have been extensively mapped by the CIT Solutions development team to the assessment activities.

Successful completion of the assessment activities will provide sufficient evidence to judge you as competent and enable you to receive the PSP60616 Advanced Diploma of Procurement and Contracting.
Can this course be customised for my team?
Yes! Contact our Learner Experience team via our Contact Us page or email citsol@cit.edu.au to discuss what you need.
Group Booking Enquiry