The latest Training and Assessment Qualification
This program is designed to build your skills and knowledge as a trainer and assessor. Whether you are working in a Registered Training Organisation or delivering training in the workplace, this program will provide you with up-to-date and effective strategies to develop others.
If you hold the TAE40110 Certificate IV in Training and Assessment, you can update your qualification to the latest standard through an RPL process.
Not in the ACT? Contact our Learner Experience team on 6207 4444 for more information about our interstate delivery model for groups.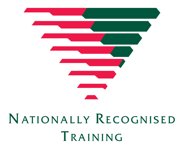 Course Information
Learning Outcomes
Define learning and training
Identify training needs in the workplace
Develop effective communication skills
Outline characteristics of adult learners
Design training programs to meet client needs
Plan, deliver and evaluate different sessions
Identify interactive and engaging training strategies
Explain the key features and principles of competency based assessment
Identify and utilise LLN strategies
Plan, conduct and validate assessments using appropriate tools
Develop assessment tools
Who should take this course
There are no formal pre-requisites for this program. To enrol, you must have subject matter expertise in your field. This can be defined as broad industry knowledge and experience, and may include, holding a relevant unit of competency or qualification.
RPL available
Delivered via blended learning
View Course Details
How is it delivered?
Blended (Facilitated Sessions and Self Online Learning), Custom, and Recognition of Prior Learning
What participation is required?
This program is delivered in a blended format comprising of facilitated training sessions and self-paced online activities. In addition, you will need to allow time to complete out-of-session activities. This includes the development of program outlines, session plans and materials, researching units of competency, as well as planning and completing assessment documentation.
Full Program: 13 facilitated training sessions, 9:00-4:30 delivered fortnightly.
Upgrade program: Enquire now for our online program including face to face support 6207 4444
What is the cost?
$3,975.00 | ? $697 if eligible for the User Choice Funding
What are the units of competency?

View details

TAEASS401 Plan assessment activities and processes
TAEASS402 Assess competence
TAEASS403 Participate in assessment validation
TAEASS502 Design and develop assessment tools
TAEDEL401 Plan, organise and deliver group-based learning
TAEDEL402 Plan, organise and facilitate learning in the workplace
TAEDES401 Design and develop learning programs
TAEDES402 Use training packages and accredited programs to meet client needs.
TAELLN411 Address adult language, literacy and numeracy skills
BSBCMM411 Make presentations
Can this course be customised for my team?
Yes! Contact our Learner Experience team via our Contact Us page or email citsol@cit.edu.au to discuss what you need.
Group Booking Enquiry
Interested in our other TAE40116 offerings?
---
---