Centre for Modern Languages
CIT Solutions' Centre for Modern Languages (CML) was established in 2004 to expand on the language courses offered at CIT. Since then, we have grown to a network of more than 100+ certified language trainers in over 27+ languages.
We equip you to do good work on a global stage. When you choose CIT Solutions, you're choosing a complete assessment, training and certificate service backed by Australian best practice in language training.
We cover the field. Our trainers have the breadth of experience to teach any language at whatever level of fluency you need. Over the years, we've trained diplomatic staff, military personnel and teams of sales people on a trade delegation.
We work anywhere you need us: one-on-one training, at your office or throughout our network of centres across Australia. Discover our customisable language training solutions.
We don't stop there. We also teach you cultural competency: the critical understanding, empathy and awareness you need to navigate new territory. Whether that's serving overseas or serving an increasingly multicultural society here at home.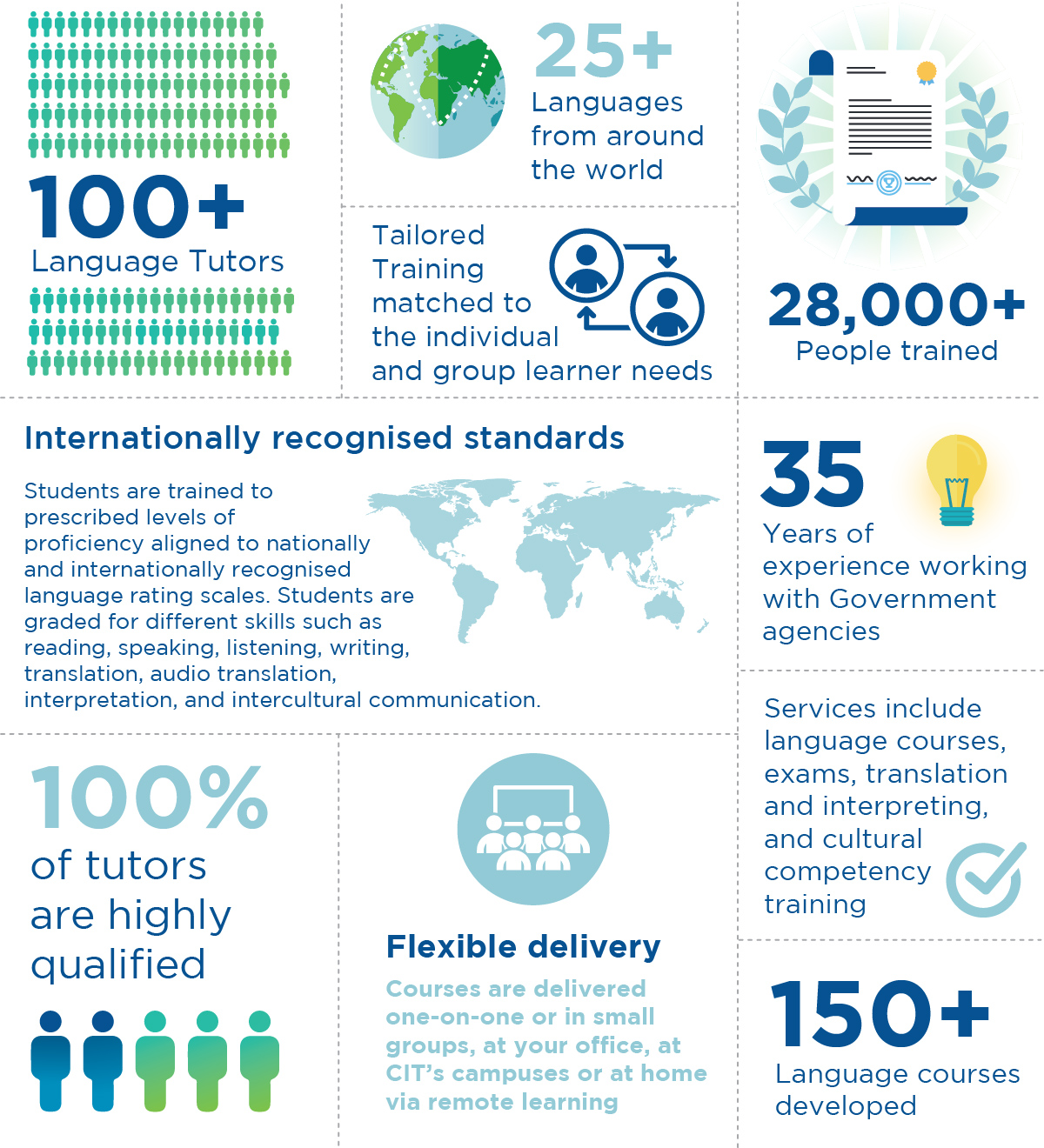 1

Tutors and trainers matched to individual learning styles

2

Language training tailored to your profession

3

Testing and accreditation options

4

Rigorous underpinning in LOTE learning