Guide their future.
The Diploma of Training Design and Development explores current and cutting-edge approaches to training design and development. Our expert facilitators will share their industry secrets and guide you through the latest learning technologies to enhance your facilitated sessions and online learning experience.
CIT Solutions offers you valuable opportunities to network with other training developers and empower you with new skills and knowledge that can make a real difference to learning and development within your organisation.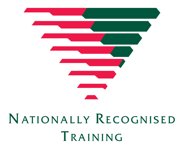 Course Information
Learning Outcomes
Analyse the possible impacts of change on individuals, teams and organisations.
Describe a range of learning design and delivery models.
Conduct a Training Needs Analysis.
Develop e-learning resources and use them to facilitate an e-learning program.
Design a learning and assessment strategy.
Develop a range of assessment tools.
Evaluate a training program.
Who should take this course
There are no pre-requisites for this program. To enrol you will need to have subject matter expertise in your field and have access to an environment where you can conduct a Training Needs Analysis, design and develop a learning and assessment strategy, develop assessment tools and evaluate a training program.
Listen to our training expert explain more
RPL available
Delivered via blended learning
View Course Details
How is it delivered?
Blended (Facilitated Sessions and Self Online Learning), Custom, and Recognition of Prior Learning
What participation is required?
Sixteen (16) facilitated sessions delivered in eight blocks of training over eight to ten months.
In addition to attending the facilitated training sessions, participants must allow time to complete a range of activities including conducting a Training Needs Analysis, designing a learning and assessment strategy, developing assessment tools and evaluating a training program.
What is the cost?
$4,995.00
What are the units of competency?

View details

TAEASS502 Design and develop assessment tools
TAEDES501 Design and develop learning strategies
TAEDES502 Design and develop learning resources
TAEDES505 Evaluate a training program
TAETAS501 Undertake organisational training needs analysis
TAEDES503 Design and develop e-learning resources
TAEDEL501 Facilitate e-learning
BSBWTK503 Manage Meetings
TAERES501 Apply research to training and assessment practice
BSBHRM523 Coordinate the learning and development of teams and individuals

How is the course assessed?

View details

Organisational training needs analysis, practical in-class assessments, case studies, research activities, developing assessment tools, evaluation reports.
Can this course be customised for my team?
Yes! Contact our Learner Experience team via our Contact Us page or email citsol@cit.edu.au to discuss what you need.
Group Booking Enquiry