You be the judge.
Completing a fair workplace assessment demands understanding and accuracy. Enter a collaborative and stimulating learning environment for a five-day journey through the fundamental principles of assessment, where you will learn the basics and practice their application with the support of an expert facilitator. We use an integrated delivery approach that includes discussions, simulations, case studies and research activities.
In addition to covering the various units of competency, you will also learn how to design effective assessment tools, conduct a number of assessments, practise providing constructive feedback, as well as the development, trial and validation of assessment tools.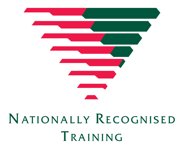 Course Information
Learning Outcomes
Explain the components of a unit of competency.
Outline the key features, principles and rules of evidence in competency based assessment (CBA).
Conduct individual and group workplace assessments.
Carry out assessment validations.
Choose appropriate methods for gathering evidence.
Select and/or develop appropriate assessment tools and instruments.
Who should take this course
There are no formal pre-requisites for this program. To enrol, you must have subject matter expertise in your field. This can be defined as broad industry knowledge and experience, and may include, holding a relevant unit of competency or qualification.
RPL available
Delivered via blended learning
View Course Details
How is it delivered?
Blended (Facilitated Sessions and Self Online Learning), Custom, and Recognition of Prior Learning
What participation is required?
The program consists of five segments. You will be required to attend a face-to-face classroom session for each segment. Each segment additionally requires pre work (knowledge packets) and homework.
Sessions are delivered 9am-4.30pm fortnightly.
What are the units of competency?

View details

You will gain the skills and knowledge to plan, organise and conduct assessments, including recognition of prior learning (RPL) against a unit or units of competency that align to your workplace or area of expertise. You will also design, develop, trial and review assessment tools and conduct assessment validation sessions.

This program meets the following units of competency from the TAE16 Training and Education Training Package (Version 2.0):

TAEASS401 Plan assessment activities and processes
TAEASS402 Assess competence
TAEASS403 Participate in assessment validation
TAEASS502 Design and develop assessment tools

How is the course assessed?

View details

To be deemed competent you will need to complete all assessment activities.
Can this course be customised for my team?
Yes! Contact our Learner Experience team via our Contact Us page or email citsol@cit.edu.au to discuss what you need.
Group Booking Enquiry