Address the needs of your learners.
A career in training adults inevitably comes with particular challenges and rewards, including different approaches to learning styles and literacy in adult learners. If you are looking to acquire new skills or gain more insight into language, literacy and numeracy (LLN) then this specialised unit is for you.
This unit of competency forms part of the TAE40116 Certificate IV in Training and Assessment. By joining this program you will gain the fundamental knowledge and skills to effectively address the LLN needs of your learners.
On successful completion of this workshop you will receive a Statement of Attainment for the TAELLN411 Unit of Competency issued by the Canberra Institute of Technology.
Will you meet the Standards for RTOs (2015) in 2019?
Trainers and assessors will be required to meet revised requirements by 1 April 2019.
Find out more about the change here.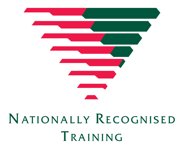 Course Information
Learning Outcomes
Determine LLN requirements related to your training context
Describe your role regarding LLN
Explain what LLN support is available
Outline future application of skills and knowledge around LLN
Learn about the Australian Core Skills Framework (ACSF)
Identifying existing LLN skills of learners
Revising learning resources to be LLN appropriate
Applying learning support strategies to facilitate full participation and development of required LLN skills
---
Features
Start anytime
Individual Facilitator Support
Email and Phone Support
Receive a Statement of Attainment
Can be offered Australia-wide
Who should take this course
There are no formal prerequisites for this program.
View Course Details
How is it delivered?
Online
What participation is required?
Self paced, online.
What are the units of competency?

View details

You will use the Australian Core Skills Framework (ACSF) to analyse training and assessment benchmarks to identify the LLN levels that learners would need to meet them. You will also implement strategies to support learners with LLN needs and provide recommendations for additional support.

This program meets the following unit of competency from the TAE16 Training and Education Training Package:

TAELLN411 Address Adult Language, Literacy and Numeracy Skills

How is the course assessed?

View details

Online reading and learning, and completion of two assessment activities.
Can this course be customised?
Yes. Contact our Learner Experience team to discuss what you need.
View Course Overview